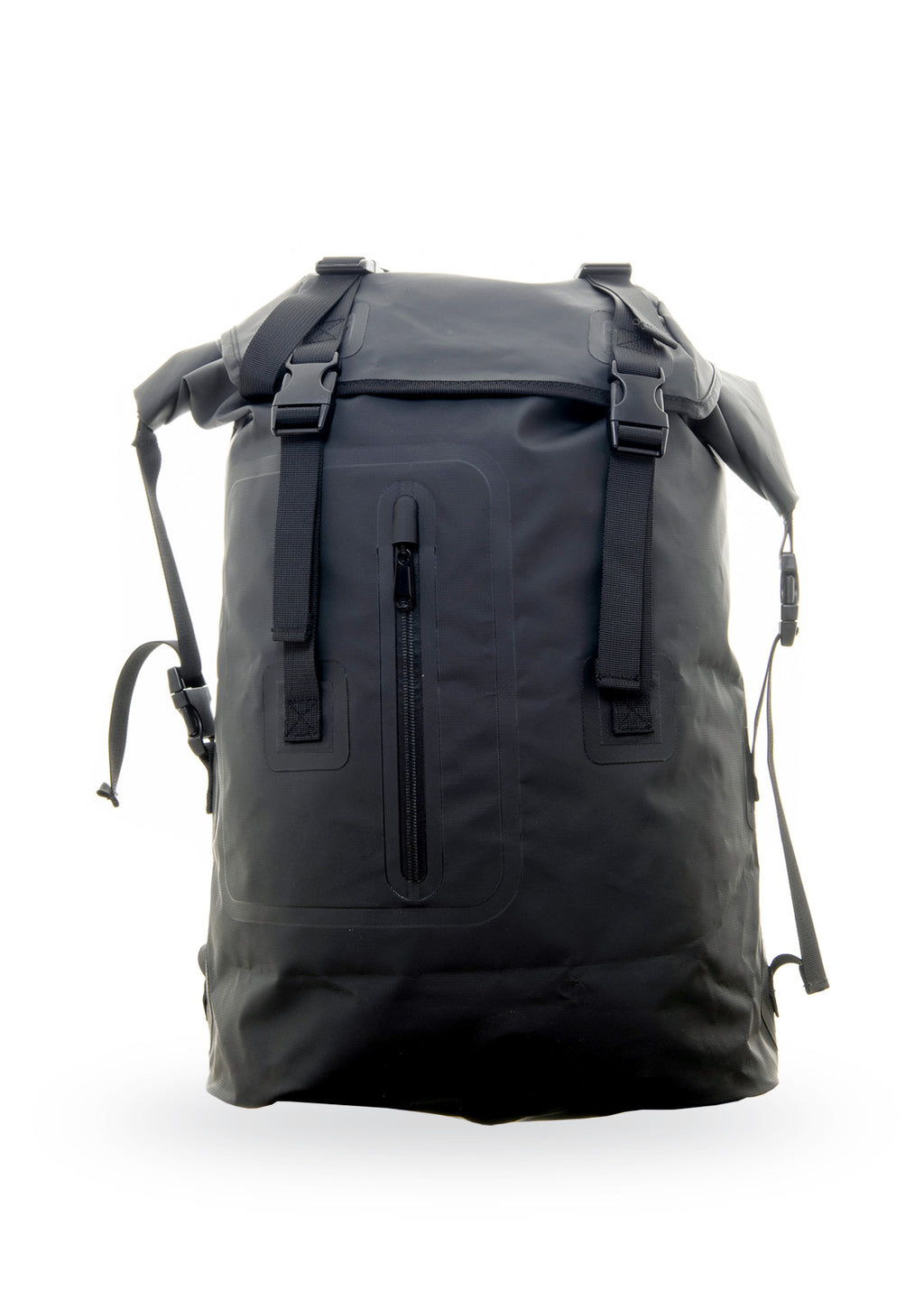 Fully-welded roll-top construction 
Thick welded main body seams 
Waterproof front zip pocket
Ergonomic and padded back panel and shoulder straps 
Rucksack flap with multiple closure options
Upper compression straps
Approximately 48 x 33 x 19 cm, 30 L, 1.08kg
Blank dry backpack / no external branding
Colour black
The needessentials 30 litre dry pack is designed as a technical adventure to keep your equipment dry or to carry wet gear in. Its main body seams are thick 2cm welds for superior reinforcement and are guaranteed to keep water out - or in! The ergonomic padded back panel and shoulder straps have air mesh for breathability and ventilation to ensure you can comfortably carry the loaded pack hiking to the ocean. The rucksack flap is a different aesthetic for wet/dry bags and provides multiple closure options. The adjustable compression straps on this flap can be used to carry a rolled-up towel, jacket or sleeping bag.
needessentials is a collection of Australian surfers who are dedicated to responsibly making the best quality wetsuits and essential surf accessories more affordable.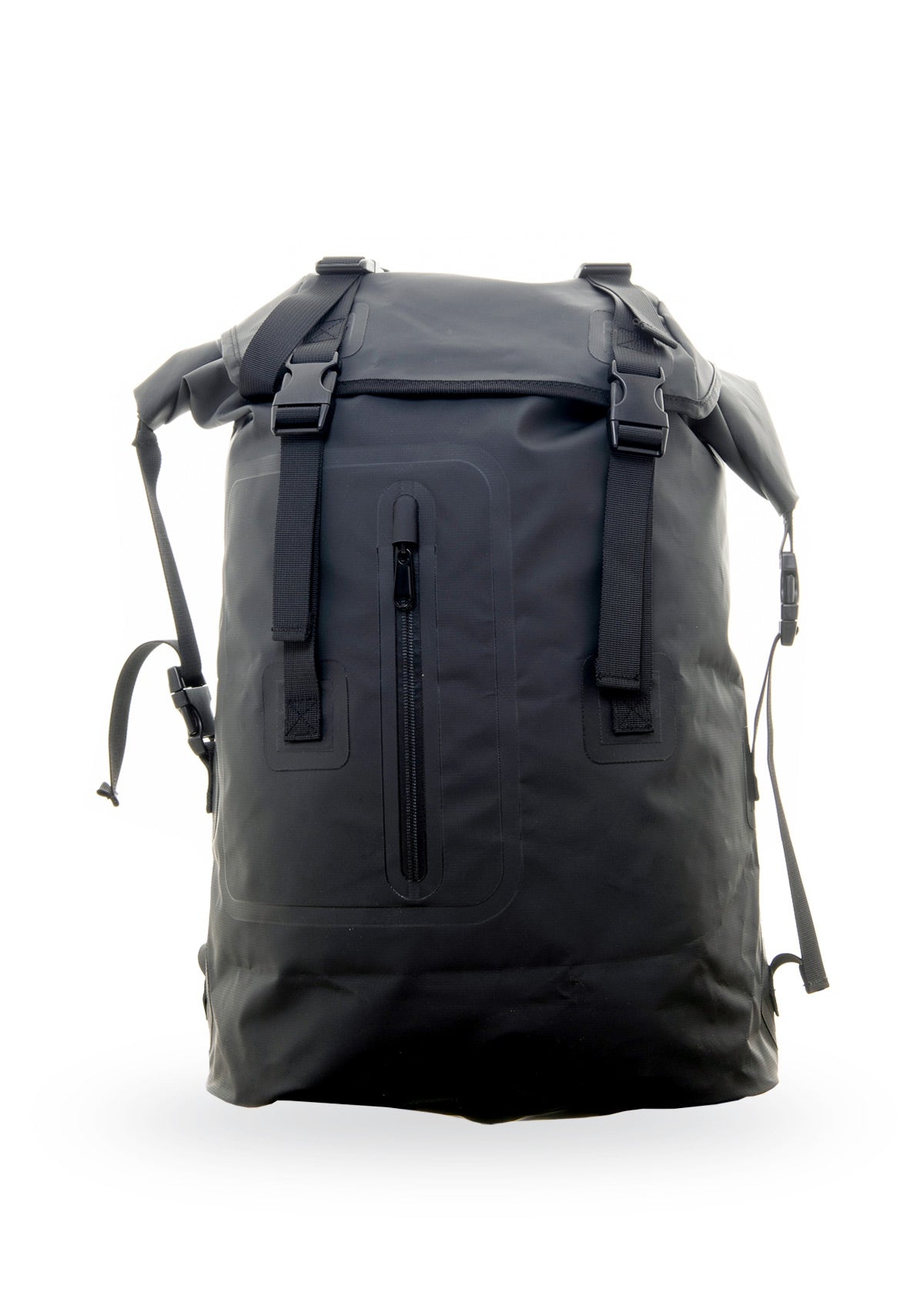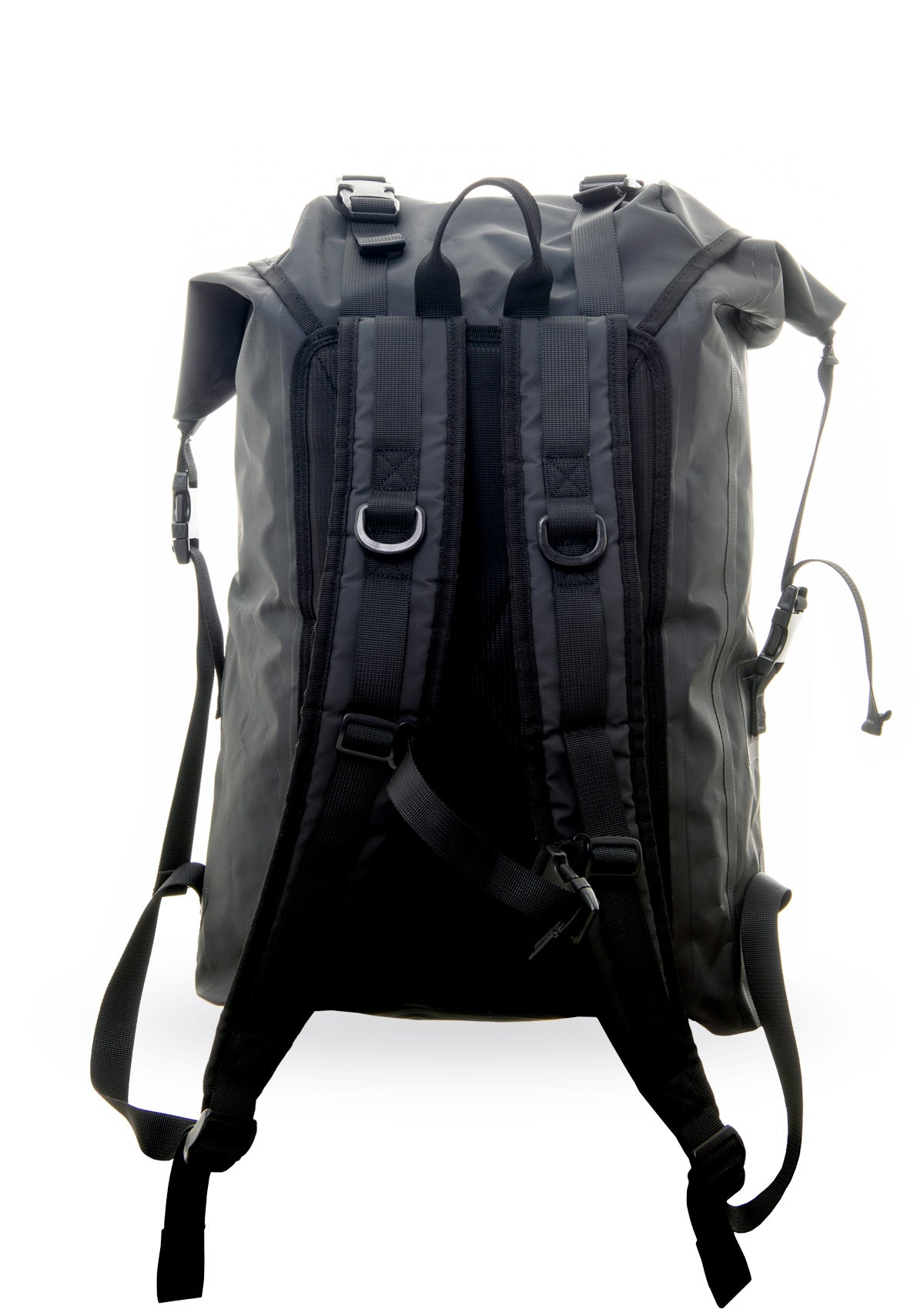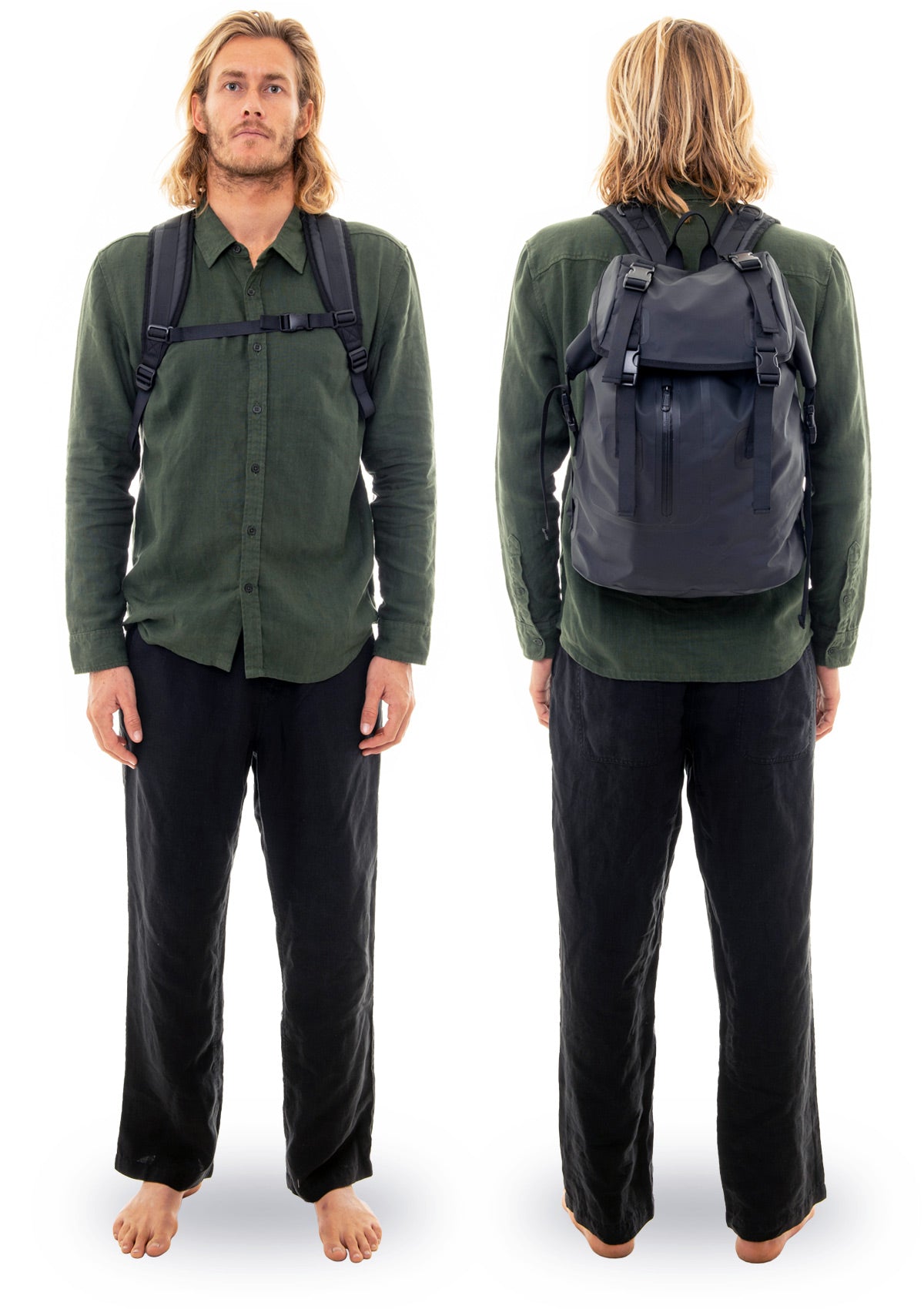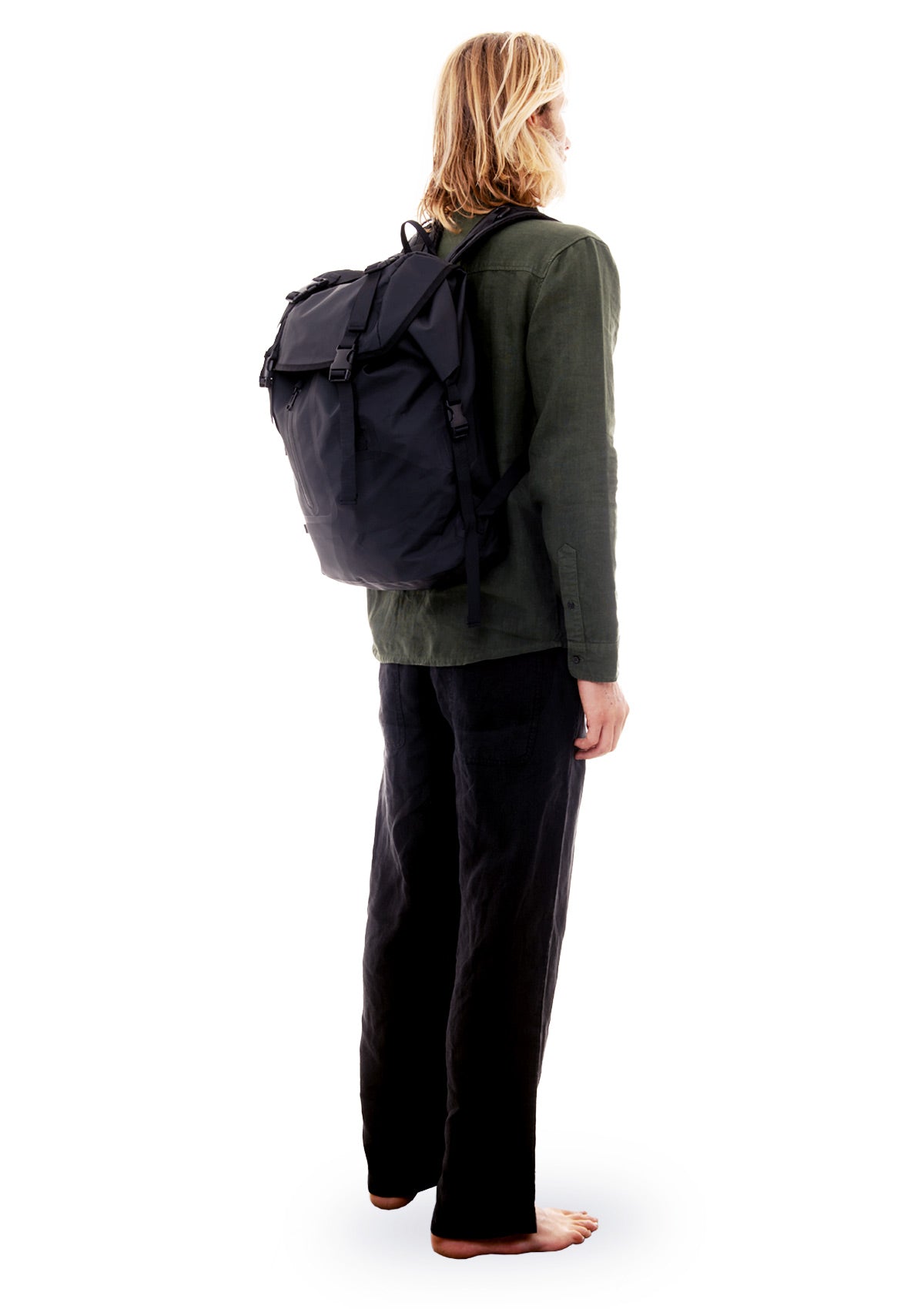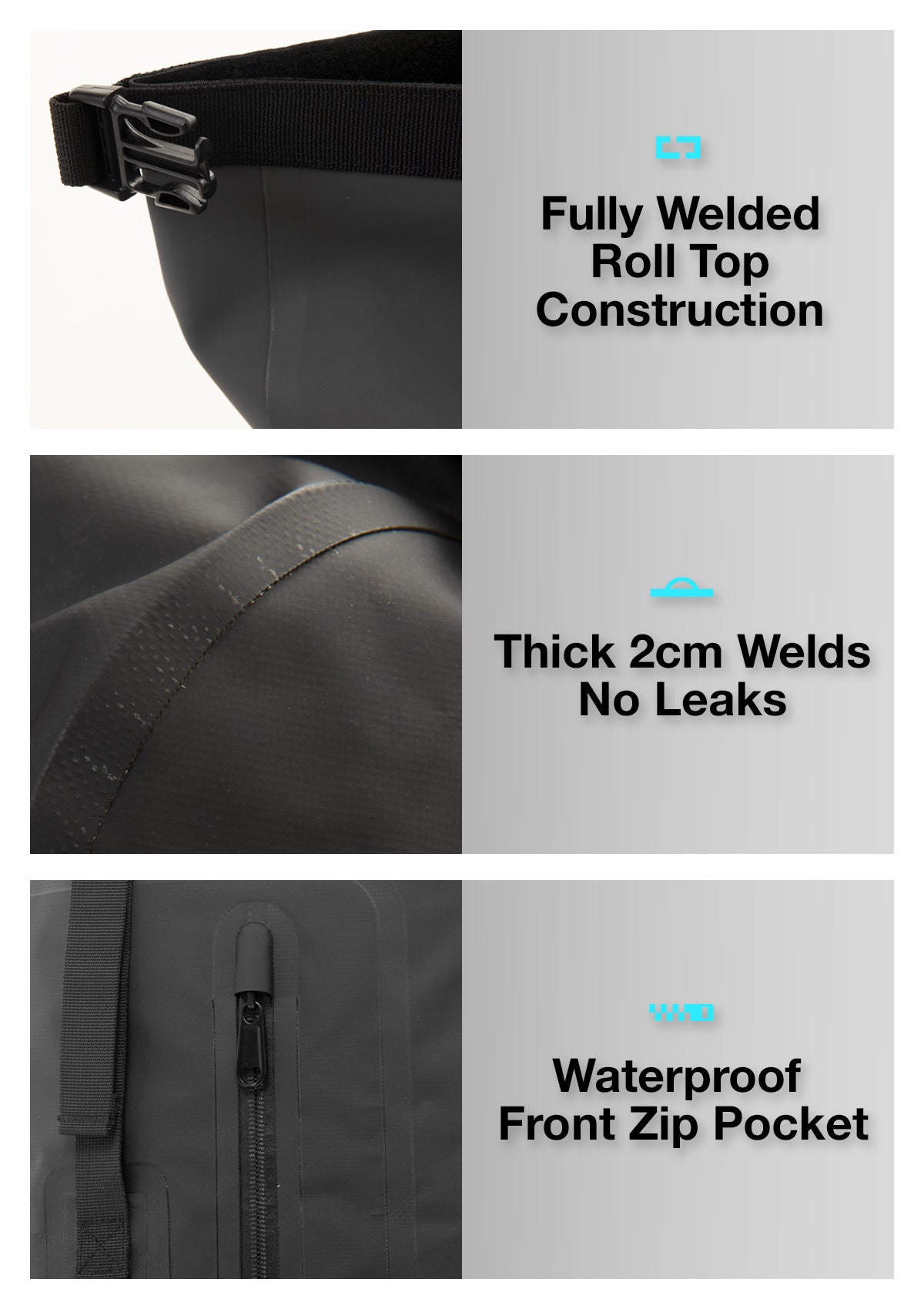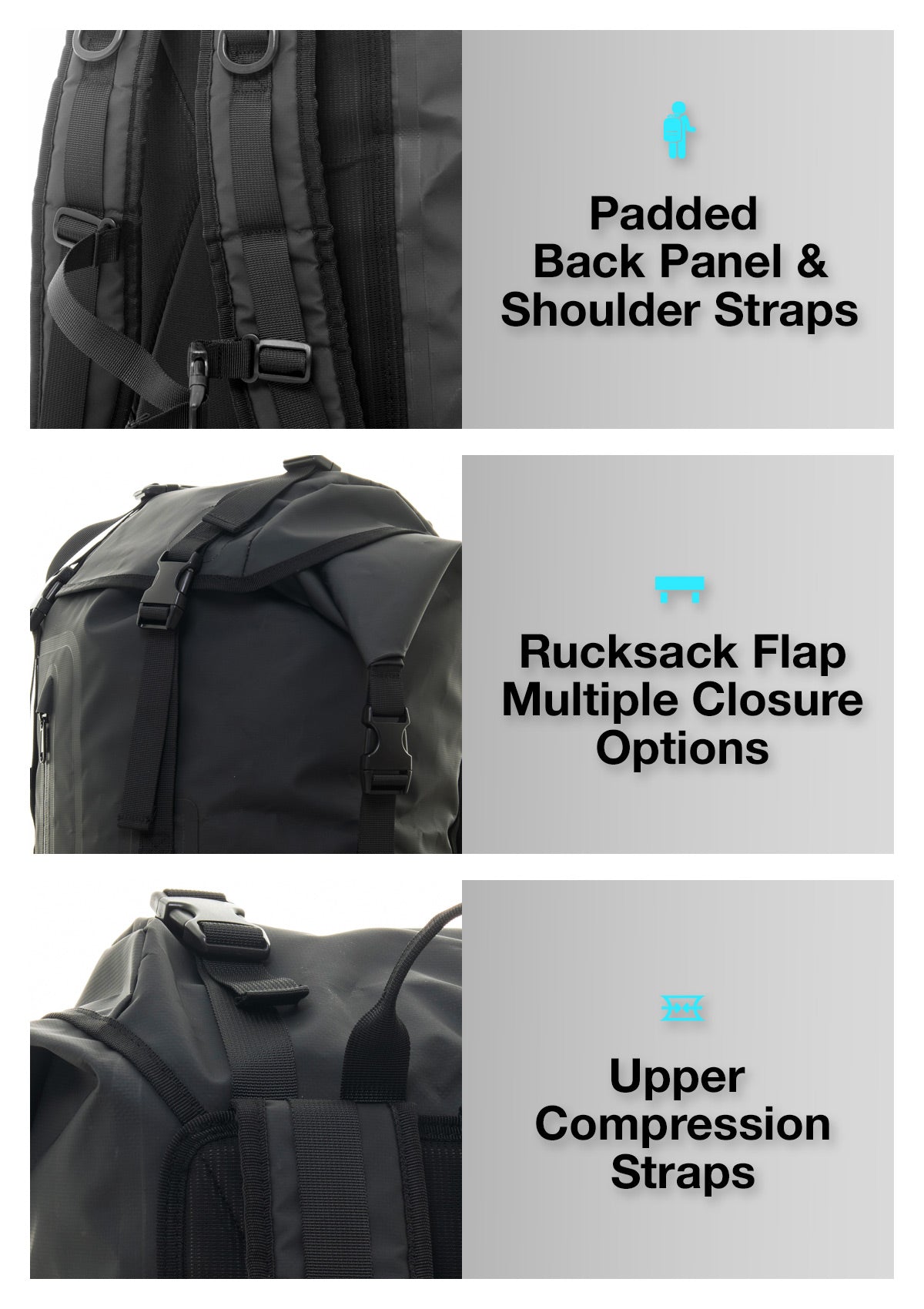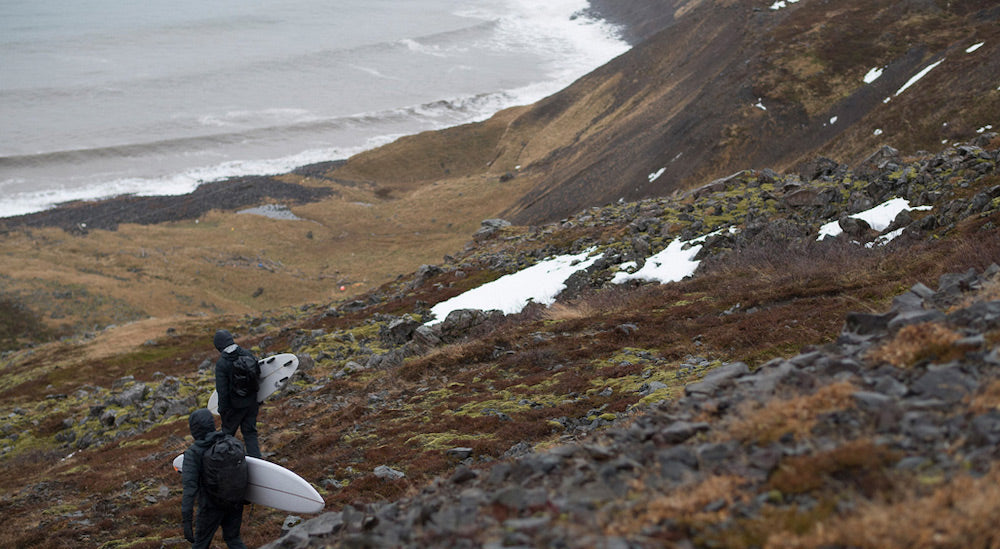 Why are we so affordable?
needessentials is an independent, direct supply company, run by Australian surfers. We value the truth, which is why we are honest about what it costs to create our products.
With no branding, packaging, excessive advertising campaigns or retail mark ups, we are able to invest in what is important, building the highest quality products at the best price. We only use the best materials and manufacturing and we are dedicated to providing you with a world class wetsuit.