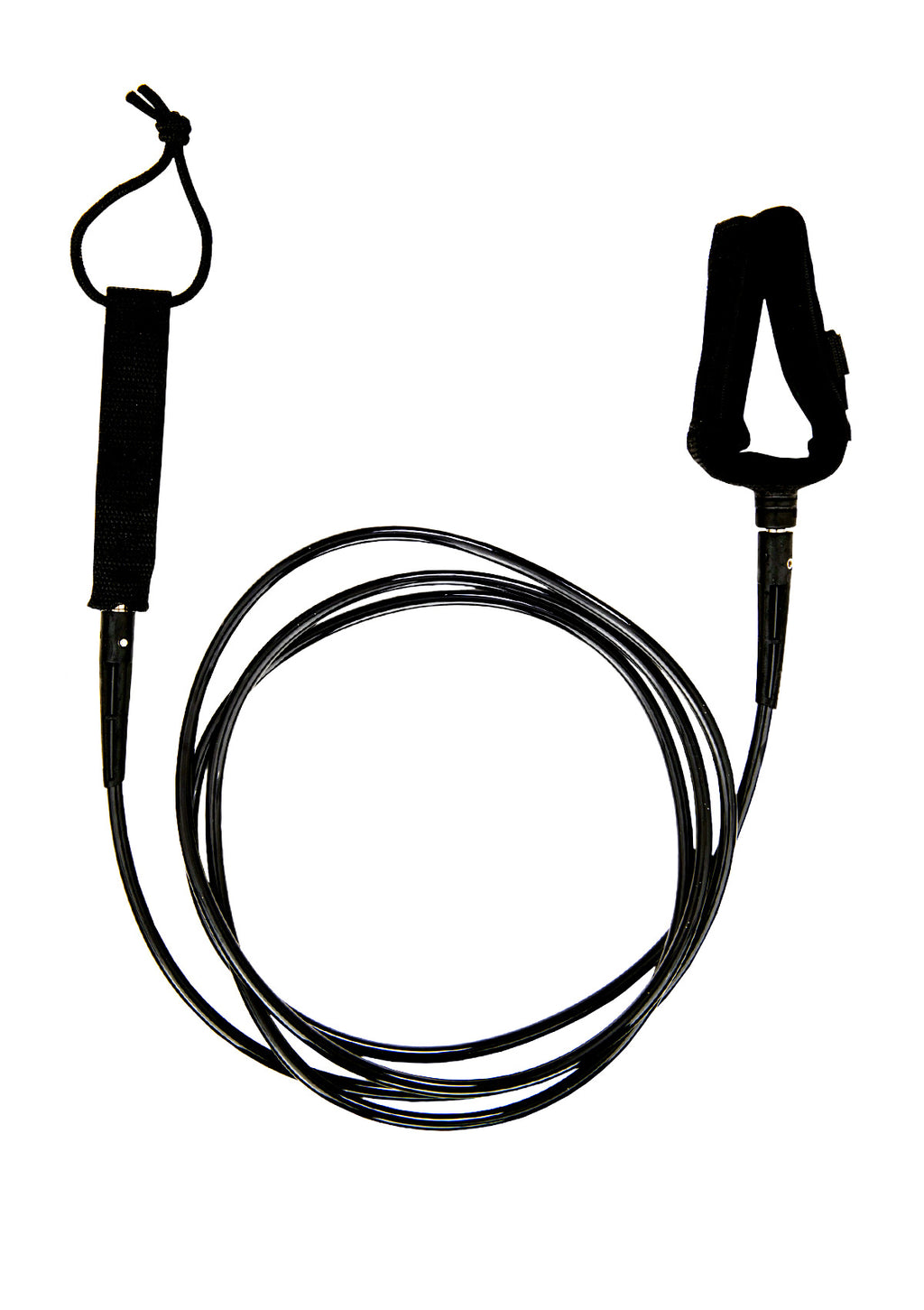 Highest quality 6ft / 7mm diameter polyurethane "all-round" cord
50mm neoprene-lined padded ankle strap
Engineered Velcro with quick release finger loop
Marine-grade smooth rotating stainless steel anti-rust swivel to eliminate tangling
Stash pocket between Velcro and neoprene-lined padded ankle strap to store a key
Detachable rail saver
Pre-tied black string to connect leash to surfboard plug
Blank legrope / No external branding
Colour Black
needessentials is a collection of Australian surfers who are dedicated to responsibly making the best quality wetsuits and essential surf accessories more affordable.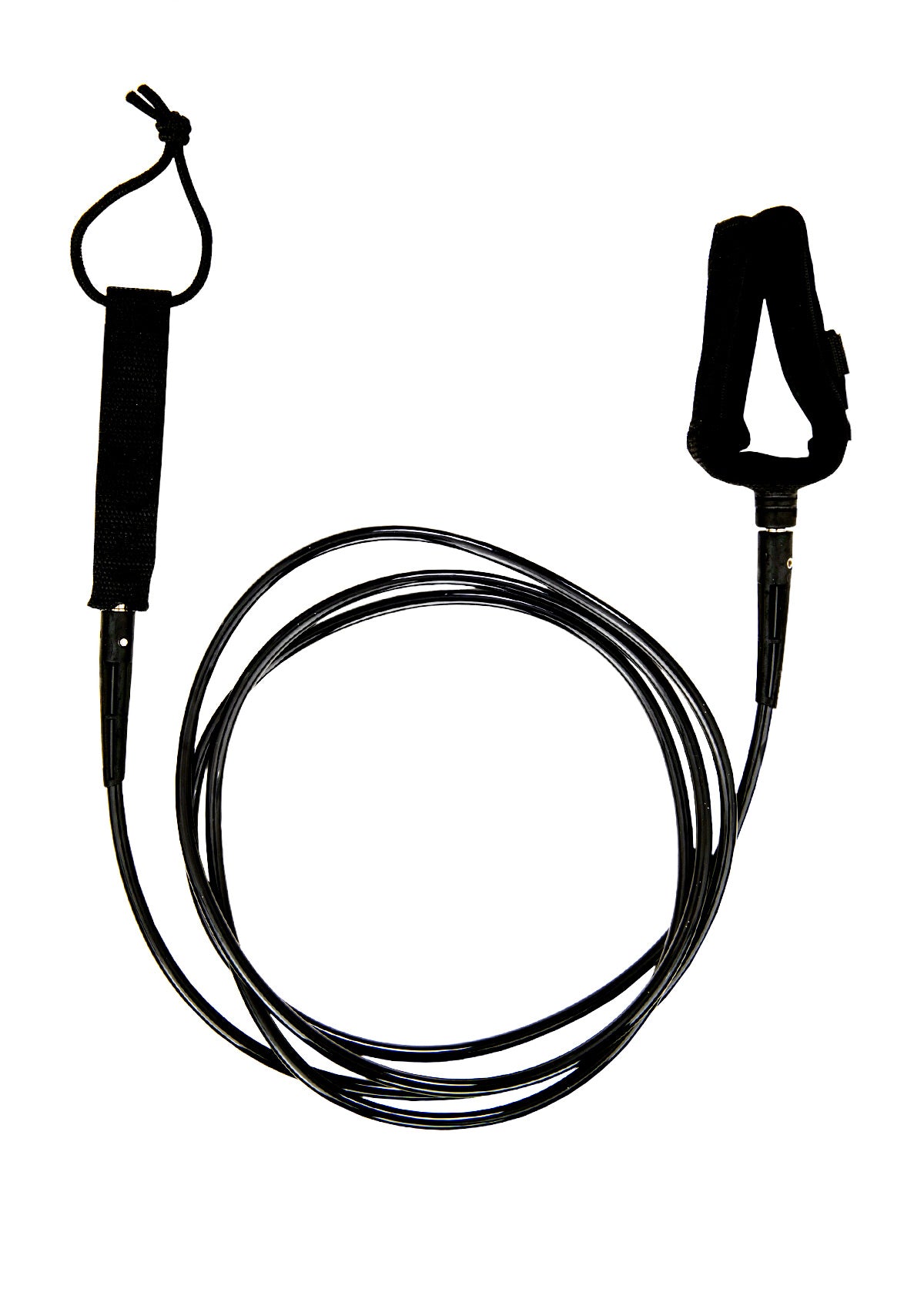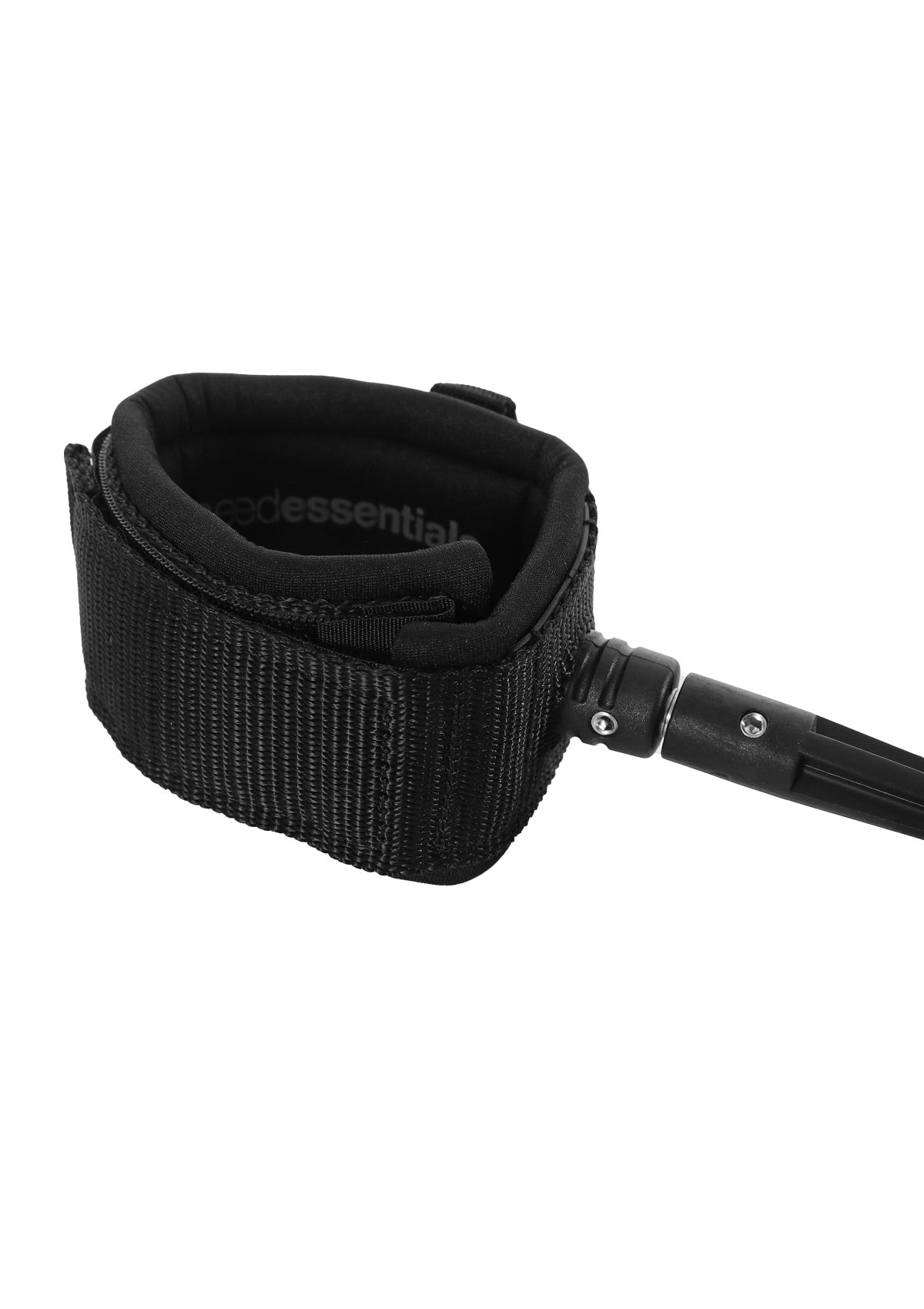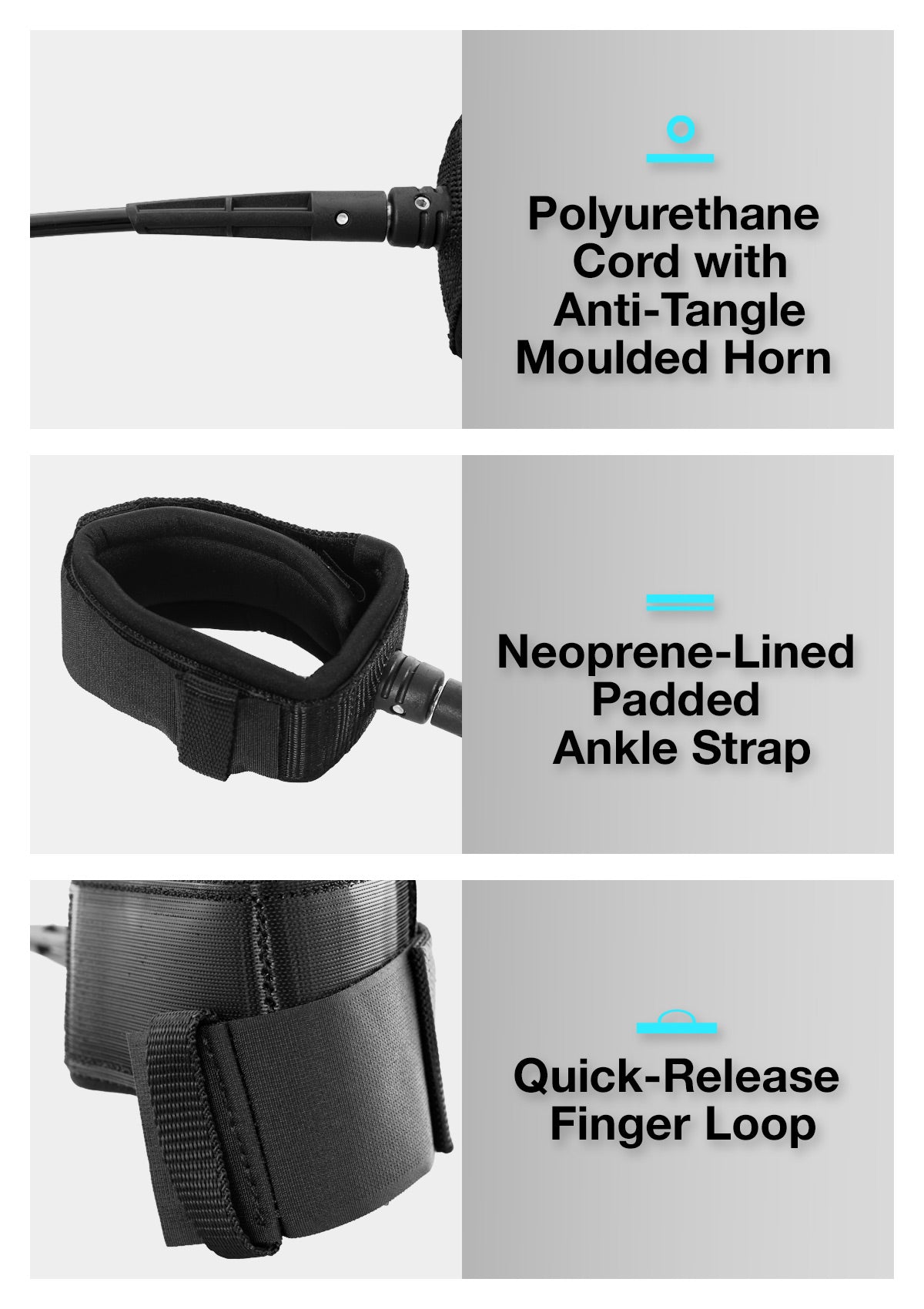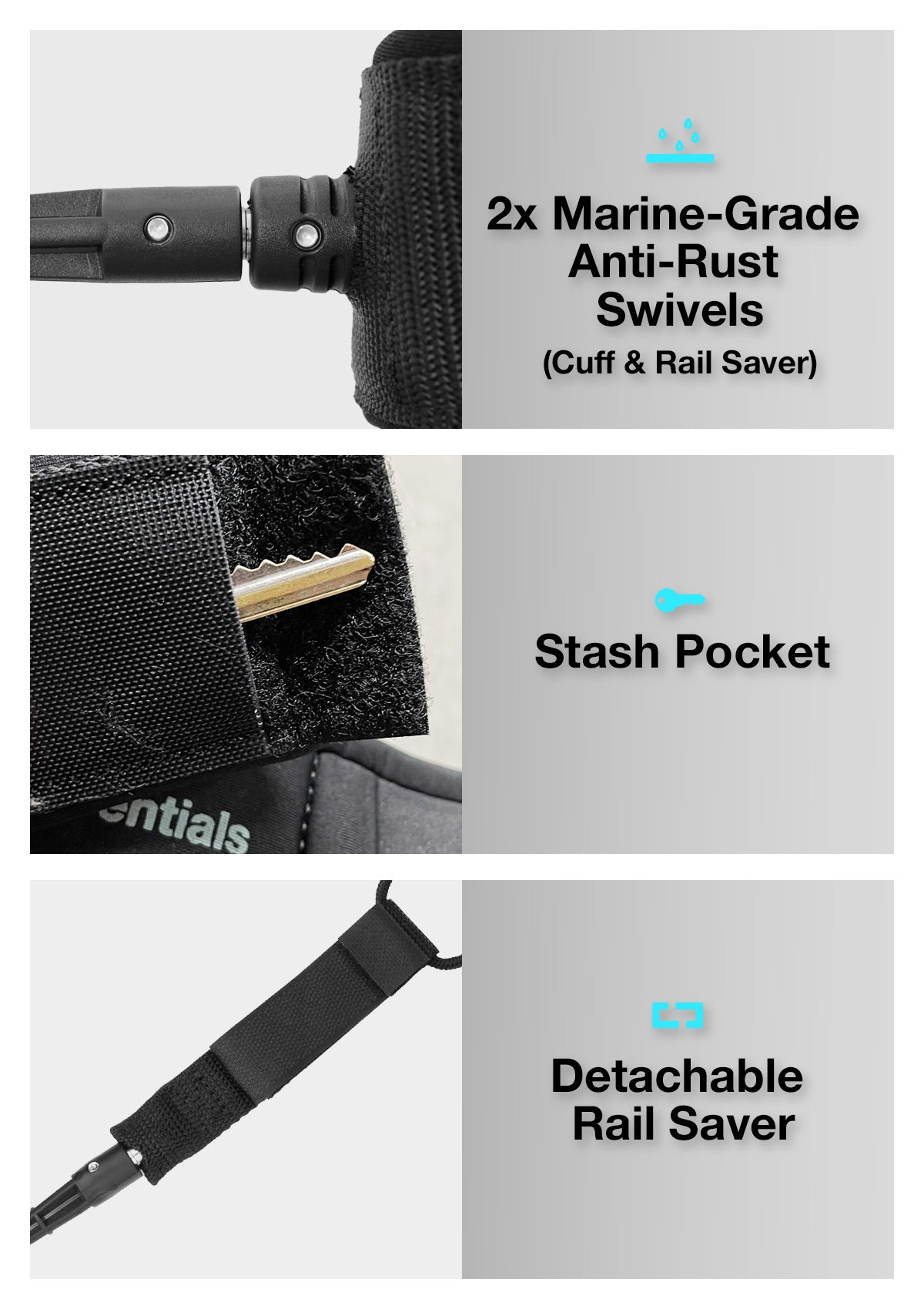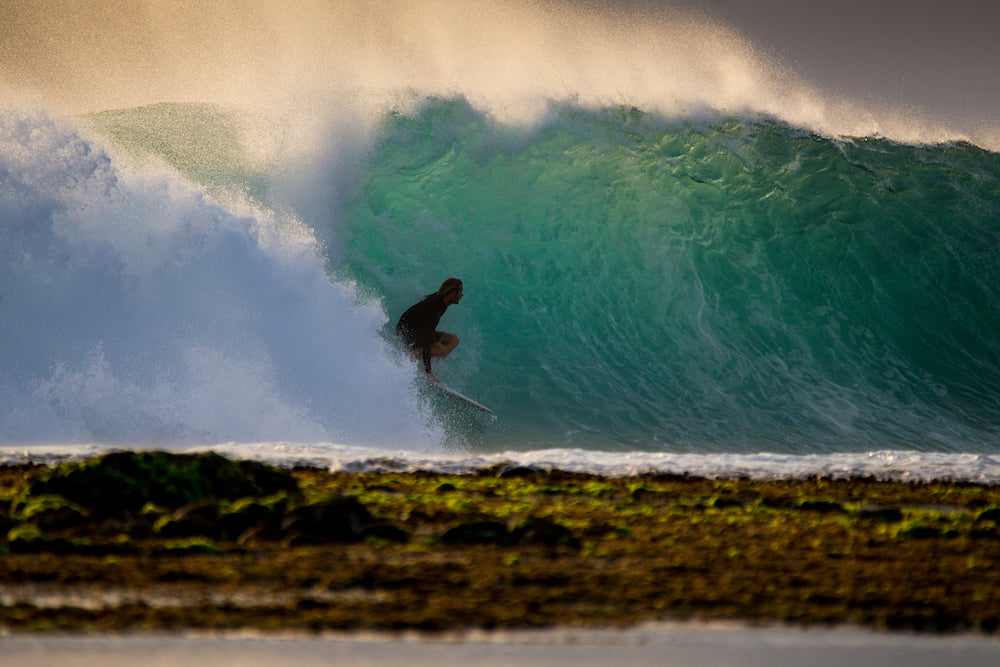 Why are we so affordable?
needessentials is an independent, direct supply company, run by Australian surfers. We value the truth, which is why we are honest about what it costs to create our products.
With no branding, packaging, excessive advertising campaigns or retail mark ups, we are able to invest in what is important, building the highest quality products at the best price. We only use the best materials and manufacturing and we are dedicated to providing you with a world class wetsuit.