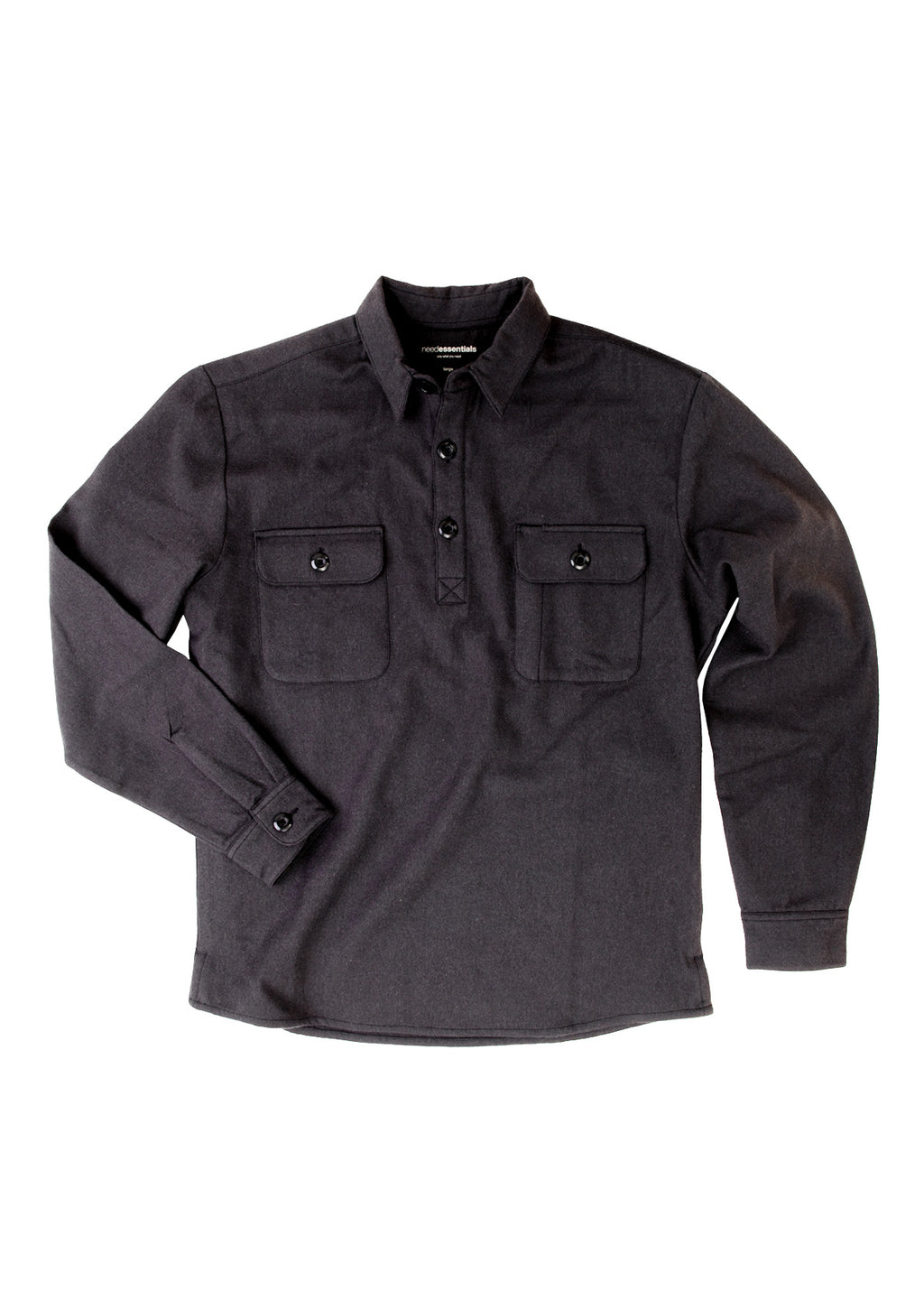 Wool Insulator Pullover Shirt - Twilight Black
The needessentials Pullover Shirt is made from 100% natural wool. The primary characteristic of wool is that it is an excellent insulator. A woollen pullover shirt will keep you comfortable and warm by trapping air between its fibres. Wool is also breathable and allows moisture from your body to evaporate through the fabric.
This 100% Wool Insulator Pullover is designed as an expedition shirt which will provide warmth when layering or as an outer garment. The nature of wool ensures that it will still provide warmth and insulation even if you are soaking wet from rain.
Featuring a timeless workwear silhouette, this pullover shirt is a perfect everyday cool weather garment and is designed to become a non-disposable personal favourite.
*Size up if you intend to wear as an overshirt or prefer a more relaxed fit.
needessentials is a collective of Australian surfers who are dedicated to responsibly making the best possible wetsuits, surf accessories and expedition wear more affordable.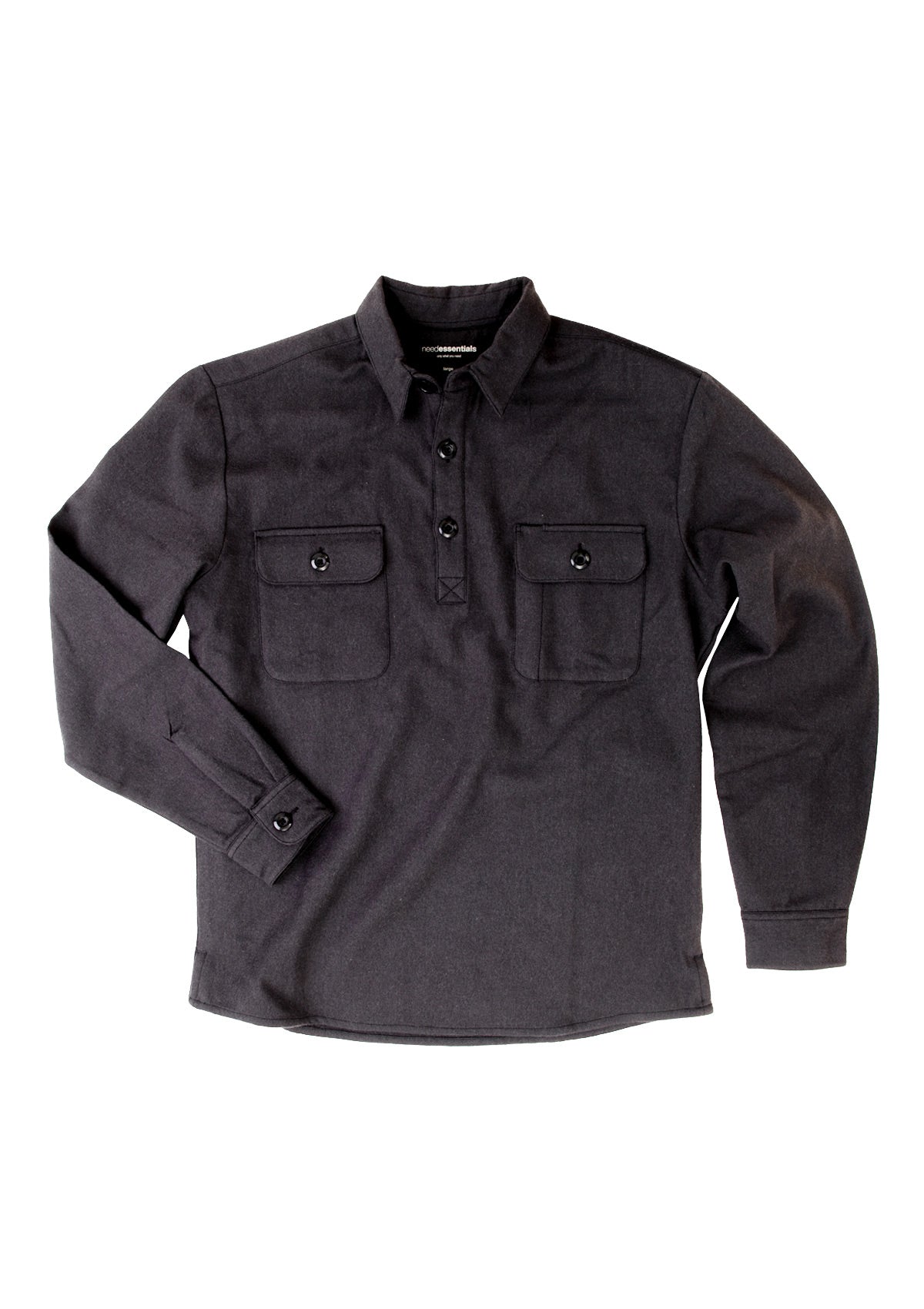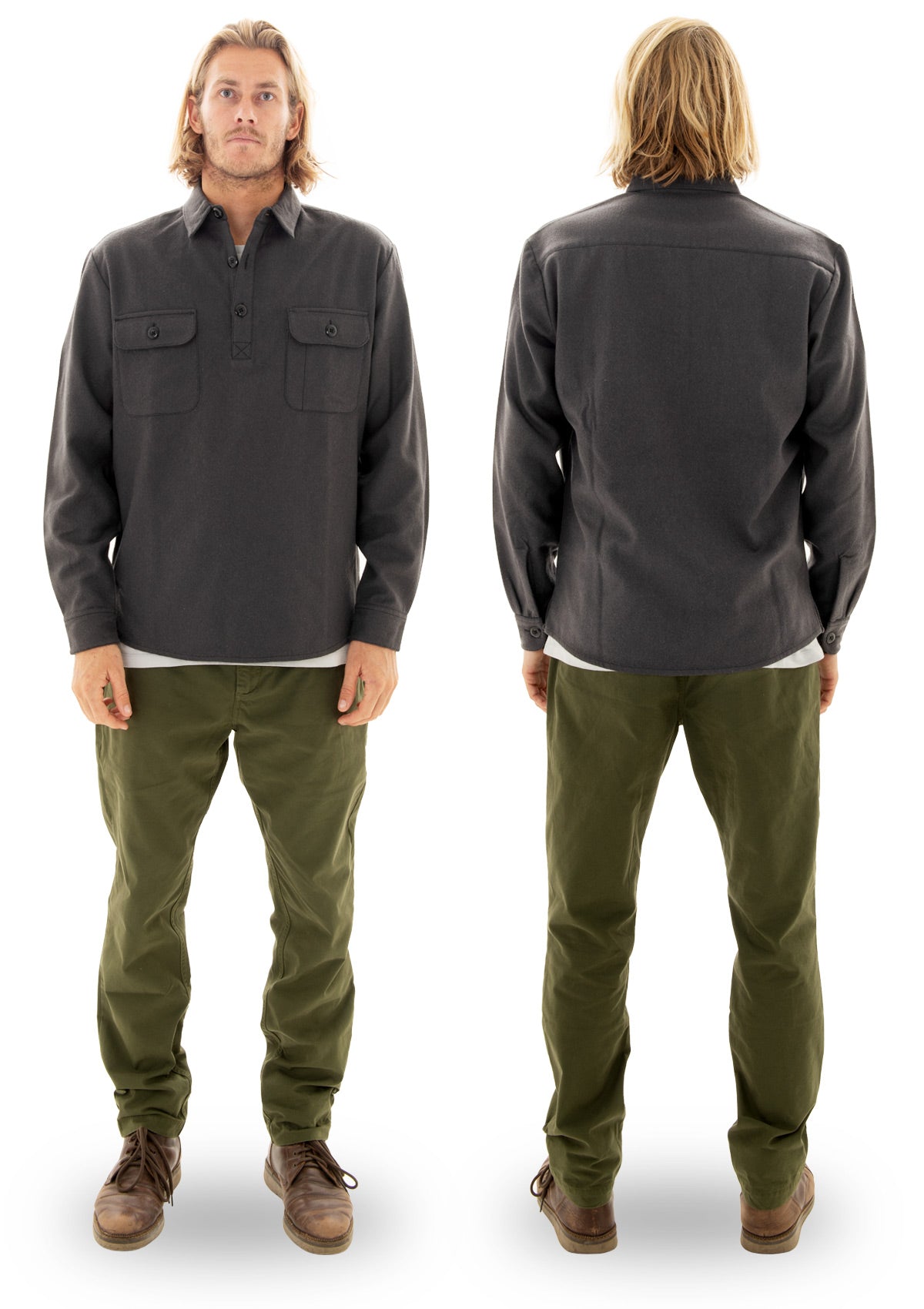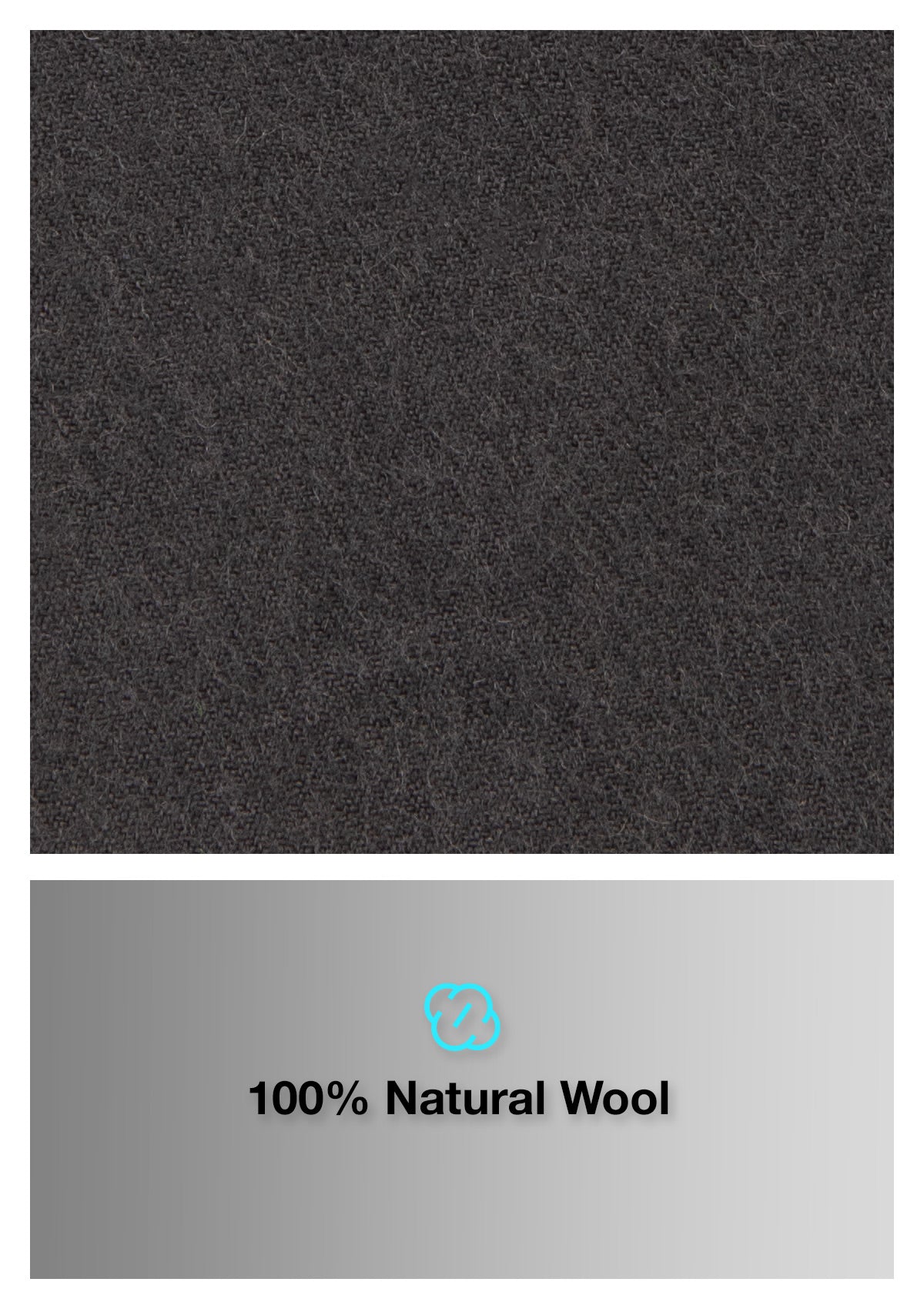 Why are we so affordable?
needessentials is an independent, direct supply company, run by Australian surfers. We value the truth, which is why we are honest about what it costs to create our products.
With no branding, packaging, excessive advertising campaigns or retail mark ups, we are able to invest in what is important, building the highest quality products at the best price. We only use the best materials and manufacturing and we are dedicated to providing you with a world class wetsuit.