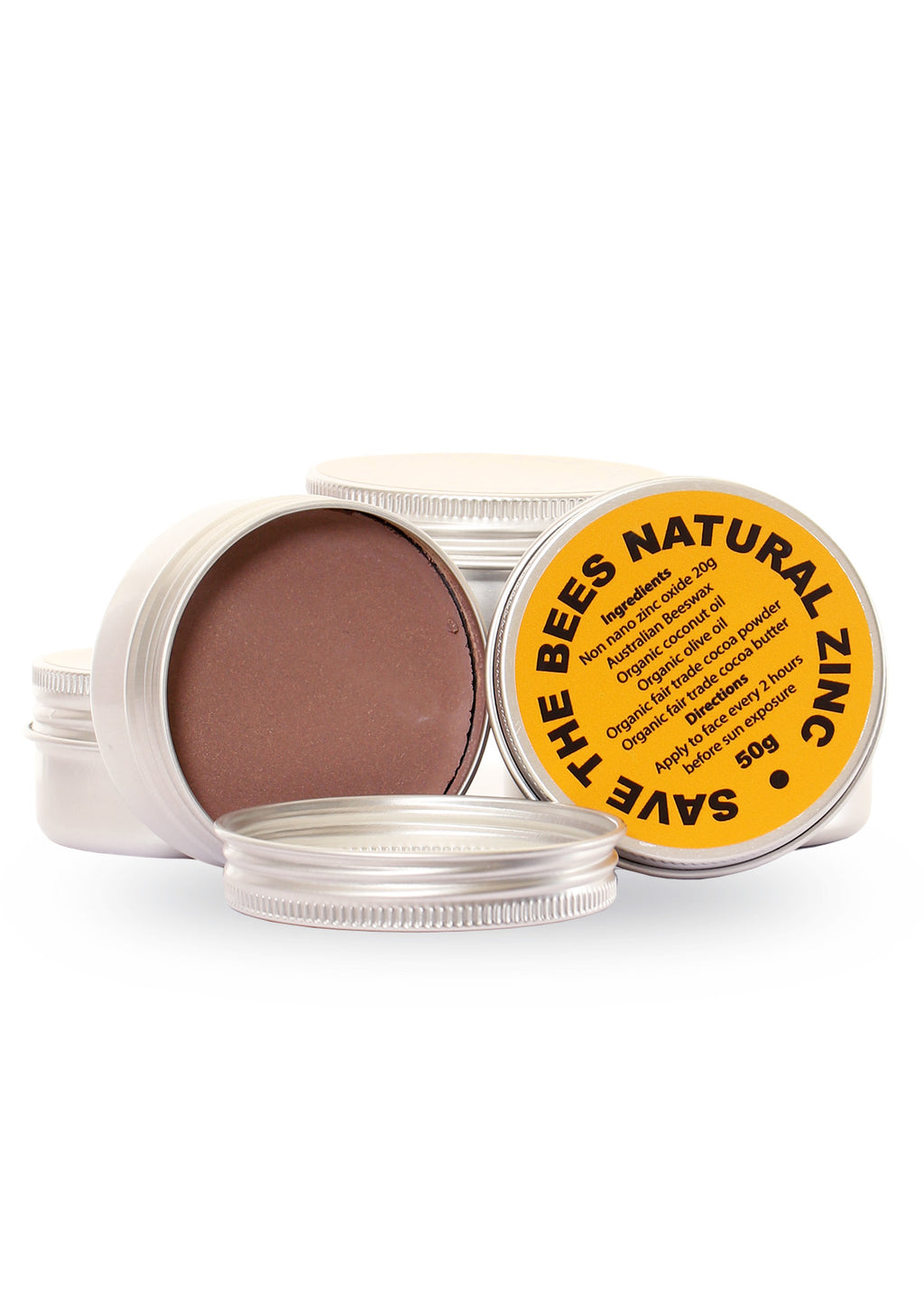 Save the Bees - Natural Australian Zinc
Made in the Byron Bay hinterland, this environmentally conscious and reef-safe sun protection stays on for hours in the surf. Made for face, lips and nose protection it's great for all skin types and ages. The 50g container is the perfect travel companion, tested by serious surfers and proven to be an effective form of sun protection. 
 Ingredients
Zinc Oxide (non-nano) creates a chemical-free, physical UV barrier 
Beeswax beads water off & makes zinc stick for hours in the surf
Organic Olive Oil is a natural antioxidant and skin moisturiser
Organic Coconut Oil has natural SPF, nourishes & restores skin
Organic Raw Cacao Powder gives the zinc a warm tan colour
Organic Cacao Butter makes you smell like chocolatey goodness
All profits from this product are donated to help save Australian indigenous bees and honeybees via beethecure.com.au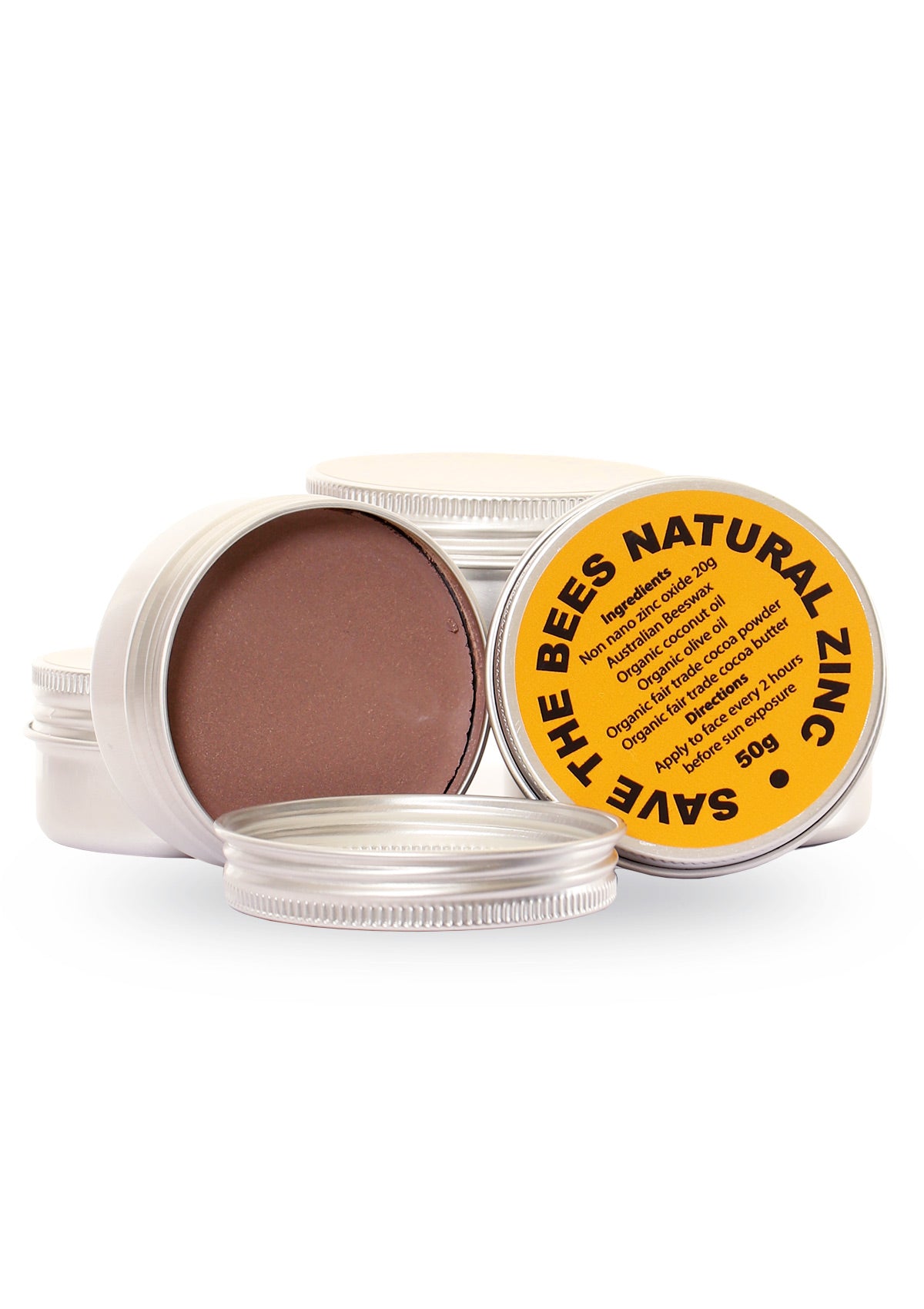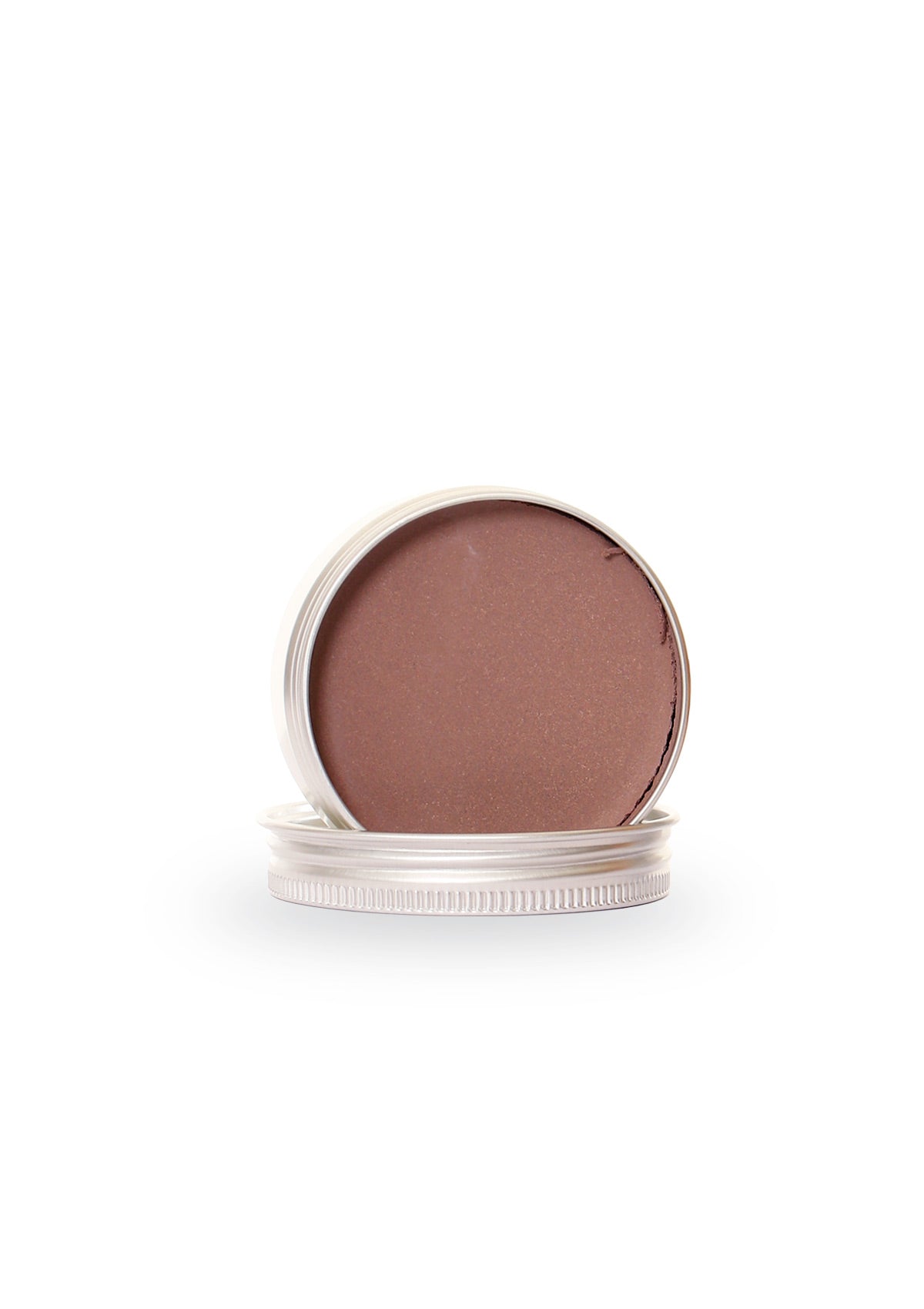 Why are we so affordable?
needessentials is an independent, direct supply company, run by Australian surfers. We value the truth, which is why we are honest about what it costs to create our products.
With no branding, packaging, excessive advertising campaigns or retail mark ups, we are able to invest in what is important, building the highest quality products at the best price. We only use the best materials and manufacturing and we are dedicated to providing you with a world class wetsuit.